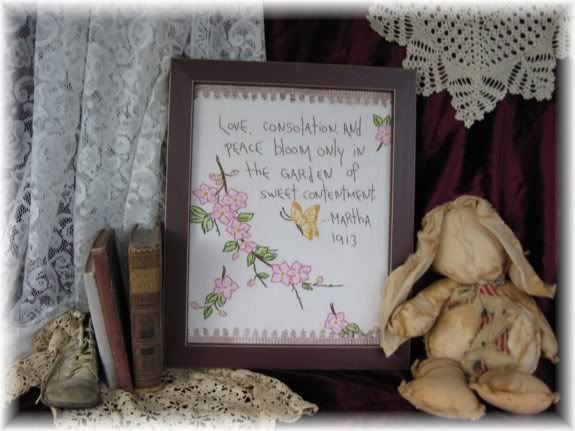 Here is your chance to win one of my primitive stitcheries!!!! This was stitched on a vintage dresser scarf and framed in a dark red wooden frame. All you have to do is . . .
Just leave a comment here on my blog! And PLEASE promise me you will go check out THIS giveaway from our Ebay group. . .
Glad Tidings Primitives and Folk Art
is holding a wonderful giveaway (another chance for you to win!!!!!) and I would love it if you would go over there and sign up and check out some of the other gals' blogs. While you are there, sign up for the wonderful giveaway GTPAF is hosting!
Also if you post a link on your blog to MY giveaway (it's ok of you post about the GTPAF and mine in the same post), you get TWO entries in the hat!
Hope you win!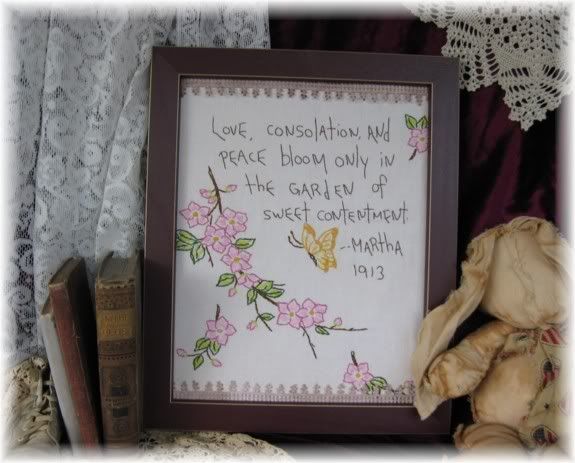 Click Here To Visit My Ebay Store!