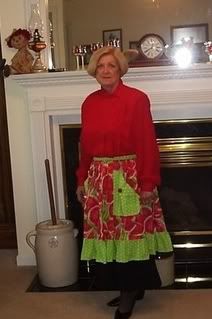 I'm just so excited that
Lea from Farmhouse Blessings
has persuaded her Mom to start a blog! I've wanted to meet this wonderful lady for such a long time now, and finally. . . . we all get this wonderful opportunity. I've come to know Lea as such a happy, gentle, loving, tender soul, and I just know that somehow. . . . . . Mom had something to do with it! I've heard a lot about Mom from Lea and now we get a chance to hear the other side of the story!
Welcome to blog land,
Lea's Mom
!!!!!
Just click on her picture and it will take you to her new blog. Give her a big, warm welcome, won't you????
**********************************************
You know that saying, "Some people walk into your life and quickly leave. Others walk in, stay a while, leave footprints on your heart and life, and somehow, you are never the same again."
Well, these two are those kind of people to me. One of a kind. Always there. Love ya no matter what. Great neighbors. Do anything for ya. Lift ya up when you're down. Bring ya down when you are too high and mighty. And best of all, pray for ya, even when you think you don't need it!
I'd like for you to meet my best friends, my neighbors, and now . . . . finally. . . .bloggers!!!!! Click on those happy faces and give them a big hug and a warm welcome, too!!!