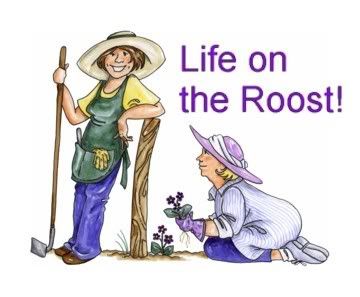 There are some people who are just special in this world. You don't meet too many of them, but when you do, you just know. . . .
Tracee and her family are those people! And I am so blessed to have them not only as my neighbors, but also long time friends. I've known Tracee since she was a teenager, watched her grow up, grow deeper in her walk with the Lord, grow in her marriage, grow in motherhood, and grow as a just an all around wonderful person. It's been a joy to have them living behind me for the past few years and watch her children as they have been successfully homeschooled. I'm sure this has not been the easiest task, but she has accomplished far more than I think I ever could.
Yesterday,
Tracee started her blog
, and already she is off to a great start! I confess, I am sooooooo envious of her garden this year as it looks like finally, we may have One successful vegetable gardener here in Florida!
Please take the time to go and visit her new blog, welcome her into the blogging world! You won't be sorry to add her to your list of cherished friends!
This is Julianna and Ebony! Click on her picture and she will be glad to escort you to her momma's new blog!