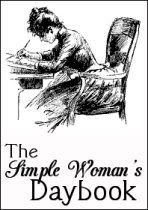 FOR TODAY (June 9, 2008)...
Outside My Window
The leaves on my sycamore tree are gently blowing in the breeze, all clean and refreshed from a shower yesterday!


I am thinking... How refreshed I feel myself after reading all these comments with promises of love and prayers! .

I am thankful for... God's never failing love, people who show it every day, and those who can express it in such beautiful music!


From the kitchen... Pot roast, carrots, onions, potatoes.

I am wearing... oversized tee shirt, NO SHOES this week, baggy pants! (am I in a rut or what????) Still in the SAME rut! What can I say? feels great!

I am creating... Lots of lists of things that need to be done, just in case!

I am going... To fill out paper work for a mammogram and find out what will be coming down the line. Also, Post Office and to get an ink cartrige filled.
I am reading... Taking a break. Nothing!

I am hoping... That this is NOT cancer! Am I dreaming or delusional, or just normal?

I am hearing... Buster snoring! Nothing bothers him!

Around the house... Cleaning up and rethinking strategies in case surgery is very soon. Thinking of advance planning for preparing dishes ahead of time and freezing for easy cooking later.

A Few Plans For The Rest Of The Week. . . Laundry, getting ebay orders out, waiting until after today to see what all I will need to be doing.

Here is a picture thought I am sharing... "But they that wait upon the Lord sall renew their strength, they shall rise up with wings like eagles, they shall run and not be weary, they shall walk and not faint."

. . . . Waiting can be so hard, can't it?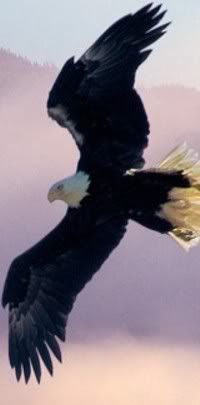 I'm so glad to be able to participate with the others in this Notebook entry. You can visit The Simple Woman's blog
HERE!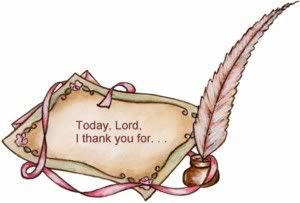 For these things, I thank you, Lord:
14. Rain that renews and cleanses everything around me!.
15. A good night's sleep with Buster close beside me!
16. The wonderful smell of potroast cooking and so thankful for God's provisions!
17. A special, unexpected call from a friend, saying she is praying for me today!
18. Ice cold Ice Tea!
19. Air Conditioning!