Usually if there isn't enough for two left over in the bowl, I either give it to Buster, or I throw it away.

But lately, I just can't afford to do that, taking into consideration the high prices on veggies and other foods!

Last week, I did a cookie sheet full of roasted vegetables. It's probably my all time favorite way to eat veggies. I cut up potatoes into chunks (left the skin on!),
cut carrots into sticks, and cut up onions into chunks. I toss these together with olive oil and seasonings, spread out on a cookie sheet, and roast until nice and brown and tender.

I had a small bowl left over, and decided to save them.

The next night, I wondered what to do with these, as I was having meatloaf and needed some veggies to go with it.

Here's what I came up with . . . . .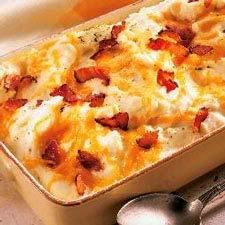 I quickly whipped up some instant mashed potatoes (I like mine not so runny!).
I then took my left over oven roasted veggies, cut them up a little big, and mixed them in my mashed potato mixture.
I put this all into a buttered baking dish.
I had two strips of bacon left over from breakfast, so I crumbled that on top, and added some shredded chedder cheese, too.
I baked this all until the cheese was bubbly at about 375 degrees.
This had to be one of those all time favorite dishes I've ever made. I really didn't need the meatloaf . . . . This was good all by itself!
Isn't life great?????
---------------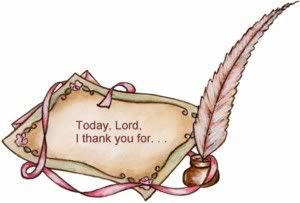 For these things, I thank you, Lord:
39. Fresh tomatoes from the garden!
40. A lovely mid-day shower!
41. A sister who understands!
41. Great blogging prayer warriors.
42. Blubbery memories of my Dad!
43. A great cup of coffee and cookies that my sister made!
--------