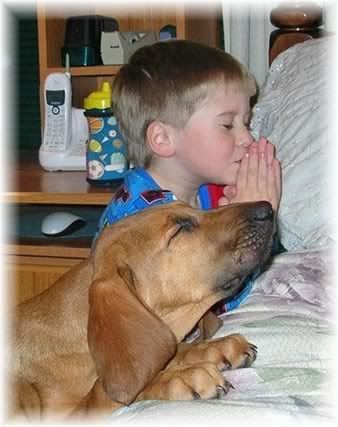 I can't begin to thank each and every one of you who have taken the time to comment and have promised to pray for me. I feel so humbled by the outpouring of friendship here in blogland. But I also feel so strengthened by it all! Please know that I appreciate you so so much and thank the Lord every day for you, believe me.
But you know what? The most touching and humbling experiences I've had during the past week or so have been when a few of you have told me of the prayers and love and concern of your children, and the sweet way they have gone to the Throne of Grace as only a child can do have have prayed for ME -- in faith, believing that God will answer their prayers.
It made me look back down the long corridors of my life, and I wondered where and how I lost that simple, childlike faith? Especially since God has never failed me. Sure, there have been hard times, dark times, disappointing times in my life. But He never promised me a life with no storms, rain, and darkness. He did promise me that He would walk with me THROUGH these times, and He has never nce failed on that promise.
And so, today on my Thank You list are two very special little people who have great big hearts: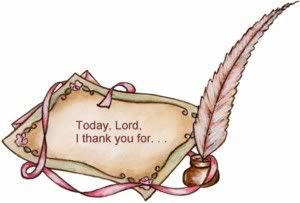 For these things, I thank you, Lord:
26. Colton, who prayed for me when he found out I needed prayer.
27. Randi, just the sweetest little girl who offered everything she had to help make me better!
--------