I was going to enter this as my picture on my daybook post, but decided to do it separately! I have watched this three times now, and every time, I just get a big lump in my throat as I cheer these little guys on right to the end. I NEVER get used to the miracle of it all! Just a while ago, I watched this process in my old birdhouse and was so excited when I heard those peeps! You've just GOT to take the time to watch this right to the very end!!!!!



Photo Sharing - Video Sharing - Photo Printing - Photo Books
---------------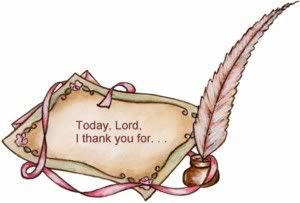 For these things, I thank you, Lord:
44. The sweet, sweet song of a Titmouse!
45. The smell of honeysuckle on my fence!
46. Loving cards of encouragement in my mailbox!
47. For teaching me patience.
48. An understanding sister!
49. A great chicken dinner!
--------