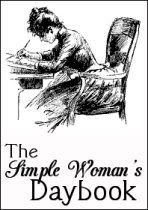 FOR TODAY (June 16, 2008)...
Outside My Window
Everything is wet and clean, leaves dripping, after a nice, cooling shower!


I am thinking... What an emotional day it was yesterday thinking of memories of my Dad, and reading everyone else's feelings.


I am thankful for... God supplying ALL my needs in the most creative and unusual ways!


From the kitchen... Absolutely no idea yet. Had a big salad for lunch with nice fresh veggies.

I am wearing... oversized tee shirt, NO SHOES this week, baggy pants! (am I in a rut or what????) Still in the SAME rut! What can I say? feels great!

I am creating... Piles of cut outs to be sewn together!

I am going... Nowhere today. Maybe out to the storage shed to dig for some supplies I need.

I am reading... Old flip calanders from the early 90's! Remember those??? They have such great 1 liners for each day!


I am hoping... I have the courage and strength to go through the next few months!

I am hearing... A little Towhee scratching in the leaves outside my window for seed.


Around the house... Cleaning bathrooms!

A Few Plans For The Rest Of The Week. . . Mammogram Wednesday -- then who knows????.

Here is picture thought I am sharing... "But my God shall supply all your need, according to His riches in Glory. . .." . . . .I wonder why I would ever doubt that?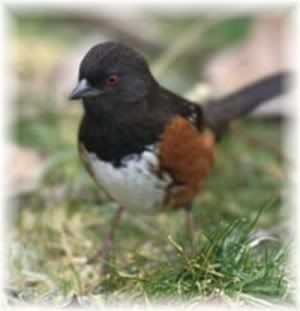 I'm so glad to be able to participate with the others in this Notebook entry. You can visit The Simple Woman's blog
HERE!